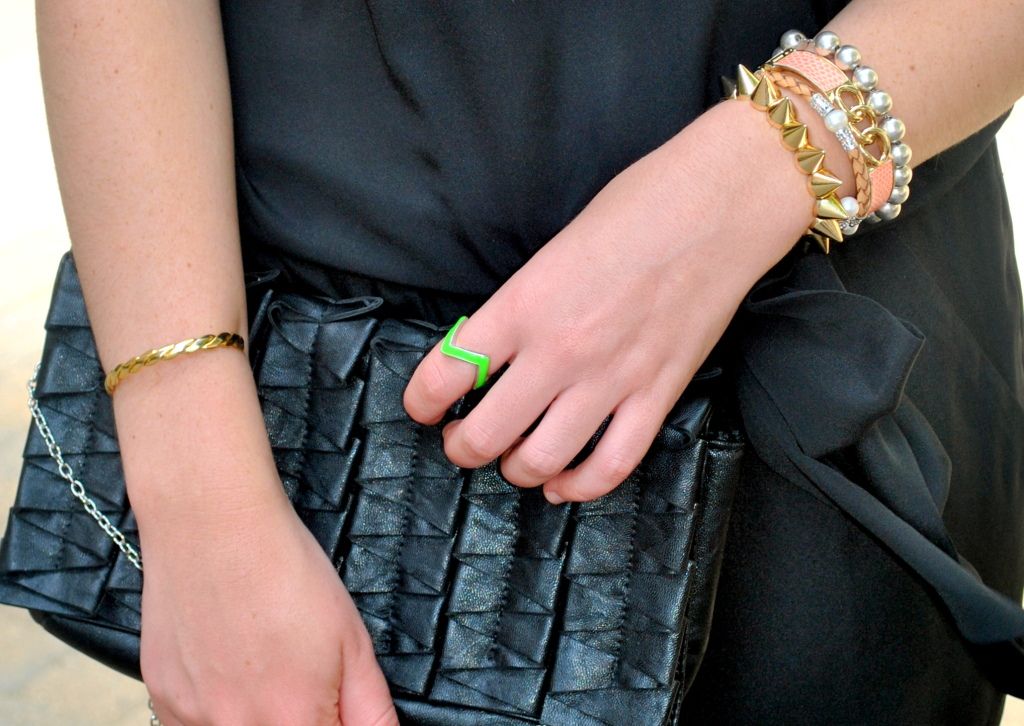 1. Delicate jewelery accents.
Hi everyone! It's Friday, it's the summer, and I am taking the day off from blogging. CRAZY right? Instead of the usual fare I leave you with a little guest post I did for
Kate
last month on my top five favorite ways to wear neon (go ahead and make your day by clicking the link, she will fill it with tons-o-laughs, food porn, and pretty things) just in case you didn't get to see it. That's right, I'm being lazy...but I promise next week will make up for it! Lots of sweet stuff, giveaways, and colorful outfits, of course. HAPPY WEEKEND!
2. Stripes & lipstick.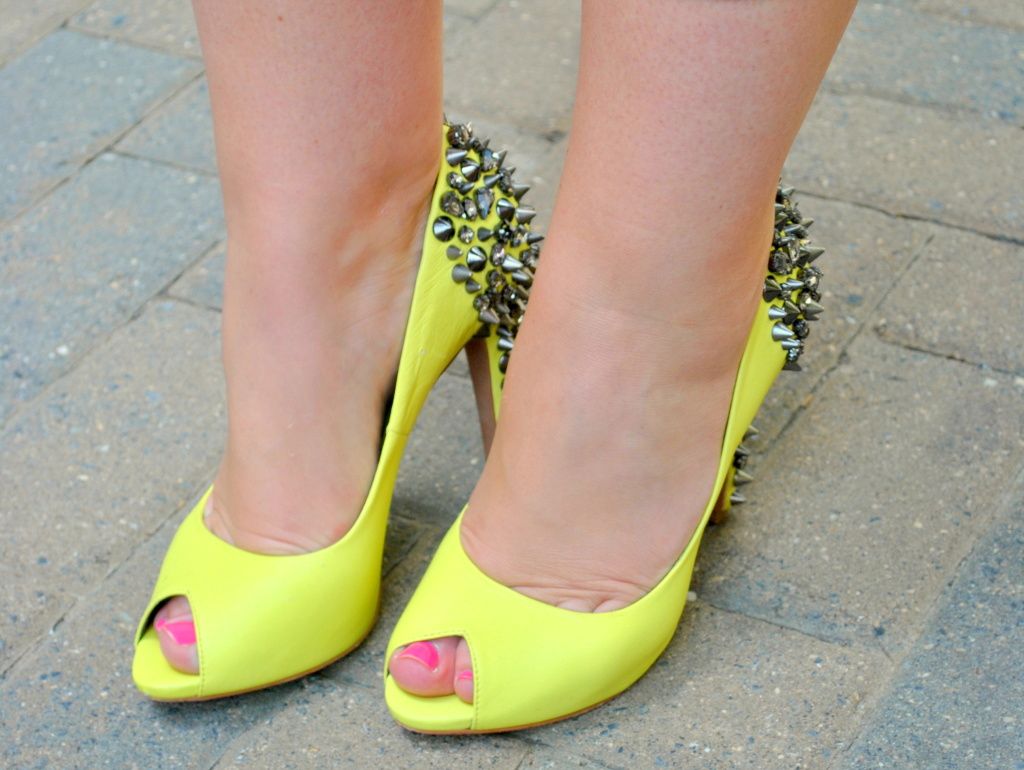 3. Statement shoes.
4. Bright totes.
5. Light tee & summer scarf.